What I can do for you
Write front-end code: accessible and usable HTML, CSS & JavaScript
Help and/or speed up your team to write better front-end code
Educate: a group workshop or an individual training
About Arjan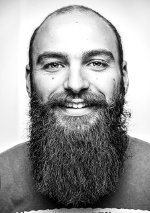 Hi! My name is Arjan Eising.
For over a decade I've been writing code, mostly for the browser as HTML, CSS and JavaScript. I focus on writing accessible code for the end users, but also organise code to be usable by future developers working with it.
I write code in a progressive enhancement, to serve content the most inclusive way possible.
In 2007 I co-founded Fronteers, the non-profit professional association of Dutch-speaking front-end developers. In the years after I was board member, organised meetups, and organised and taught workshops.
Between 2008 and 2011 I studied Artificial Intelligence and Mathematics at the University of Groningen. I like to cycle on my road bike, and I like to relax to a good movie either in cinema or at home.
Projects
Schiphol

2016–2017

Large code base, using many components. Strong focus on reusability, automated front-end tests and accessibility for the visitors.

GameHouse

2016

Front-end tooling to to build and test GameHouse's new Angular webapp. Also guided the internal developers to work with the tooling.

madewithlove

2014–2015

Several client projects, most of them included setting up and building for Angular web apps.

Malmberg

2014

Angular components to power a learning platform.

Booking.com

2013

UI improvements for a management flow.

FOX Sports

2013

The Dutch website before launch in the Netherlands.

SURFconext

2012

Login flow and app dashboard for students and staff of universities.